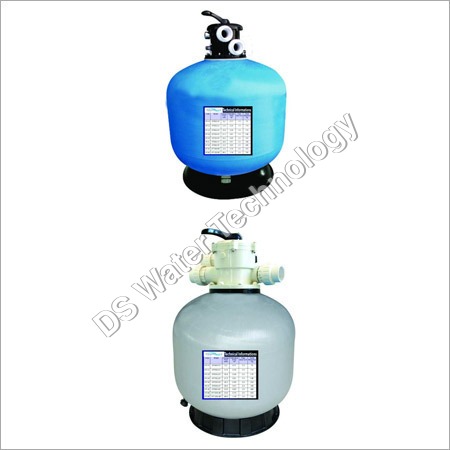 Swimming Pool Sand Filter
Product Code : Swimming Pool Sand
Product Description
From our broad variety of crops, we can produce and supply a best quality
Swimming Pool Sand Filter
which is highly recognized by our customers. This filter is utilized for filtering the sand from the water and doing it clean. For the engineering of this filter, our experienced professionals use quality accepted components and ground-breaking technology to endure client's exact requirement. Furthermore, this Swimming Pool Sand Filter can be bought from us in both normal as well as modified choices at marginal prices.
Features:
The fiberglass winding design allows the filter to be tough, deforming-proof and erosion resistant.
A unique and progressive design safeguards fast draining and steadies water flow.
The 6-position multi-port valve with an accessible handle naturally provides you a supreme flow at little pressure drop.
Well-organized multi-lateral under drain meeting and self-cleaning laterals provide completely balanced flow and back washing.
The opening turbidity is below 2FTU.
Working weight is 2.5 kg cm/36 psi.
UV resistance surface lets the filter to function under direct sunlight.
Technical Specifications

| | | | | | |
| --- | --- | --- | --- | --- | --- |
| Code | Model | Design Flow m3/h | Filteration Area m2 | Pipe Size inch | Sand required kg |
| HT-18 | HT450-18" | 8.2 | 0.17 | 1.5 | 75 |
| HT-22 | HT550-22" | 12.5 | 0.25 | 1.5 | 110 |
| HT-25 | HT650-25" | 16.4 | 0.36 | 1.5 | 170 |
| HT-28 | HT700-28" | 21.3 | 0.41 | 1.5 | 190 |
| HT-30 | HT750-30" | 24.2 | 0.45 | 2.0 | 210 |
| HT-33 | HT800-33" | 26.8 | 0.51 | 2.0 | 300 |
| HT-36 | HT900-36" | 32.6 | 0.65 | 2.0 | 400 |
| HT-40 | HT1000-40" | 33 | 0.78 | 2.0 | 410 |
| HT-48 | HT1200-48" | 46 | 1.14 | 2.0 | 750 |